Veneers – Jeffersonville, IN
The Flawless Smile You Deserve
Despite what Hollywood would have you believe, most of us are not born with perfect teeth. Plus, after years of talking, chewing, eating, and using your teeth daily, it's only natural for them to show some wear and tear. Unfortunately, dental imperfections can take a big toll on your self-confidence. That's why at Limestone Dentistry, we offer veneers in Jeffersonville to help achieve the flawless smile you deserve! To learn more about this popular cosmetic treatment, keep reading or give us a call today to schedule a consultation.
Why Choose Limestone Dentistry For Veneers?
Friendly & Experienced Dental Team
100% Customized Treatment
Advanced Dental Technology for Precise Results
What Are Dental Veneers?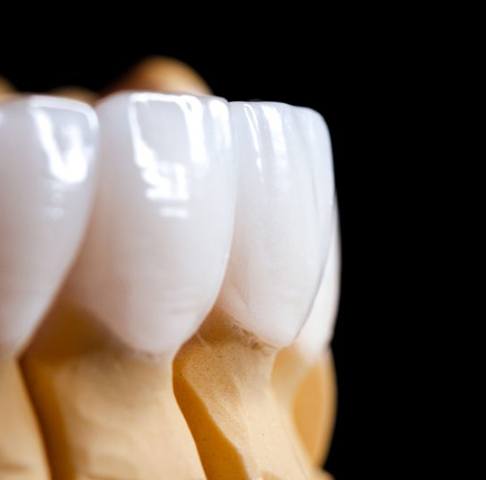 If you want to completely redesign the appearance of one or more teeth, veneers are an excellent option. These thin shells of dental porcelain are crafted to fit perfectly over the front-facing surface of a tooth, allowing you to change its shape, size, and color. Whether you have one noticeable imperfection on your front tooth or several flaws throughout your smile, veneers are the most comprehensive way to improve your pearly whites. They're often used to address:
Chipped or damaged teeth
Stubborn stains or discoloration
Gaps between the teeth
Teeth that are naturally small or misshapen
Teeth that are slightly misaligned or crooked
The Process of Getting Veneers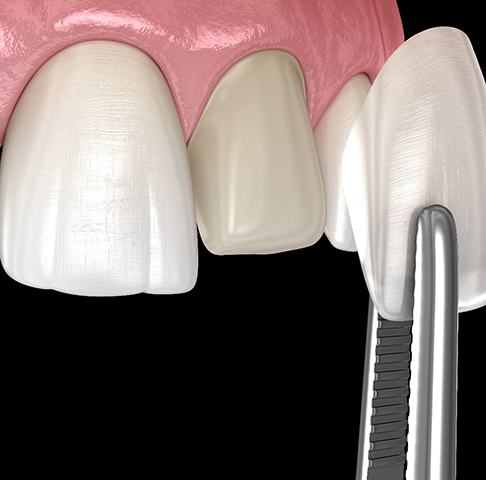 The process of getting veneers starts with a consultation. You'll meet with your Jeffersonville cosmetic dentist Dr. Eric Thornton to make sure that veneers are the best option for achieving the results you're looking for. If they are, then the next step will be to remove a thin layer of enamel to prepare the tooth or teeth. This will ensure that the veneer is flush with the rest of your teeth and won't look bulky or unnatural. We'll take impressions and then bond temporary veneers in place for you to "test drive" your new smile.
You'll wear these for a week or two while the impressions are sent off to our trusted dental lab and used to fabricate your permanent veneers. Once they're ready, we'll call you back to our office to have them bonded in place. We'll check that your bite feels comfortable and that you're pleased with the results, and then you'll be all set to go out and show off your brand-new smile!
Benefits of Veneers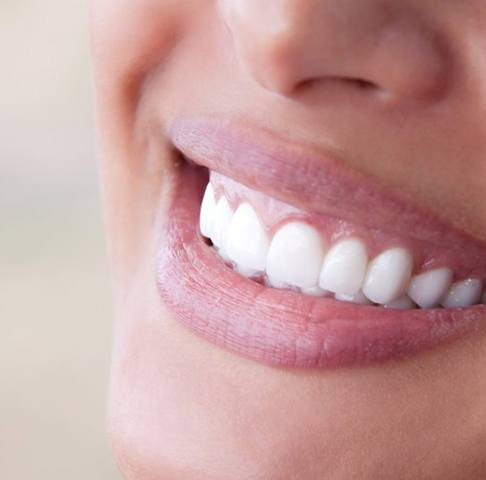 Veneers are one of our most popular cosmetic services, and it's easy to see why! They offer a variety of benefits, such as:
They look and feel virtually indistinguishable from natural teeth
Getting veneers is relatively quick and easy
They are a fast and streamlined way to improve several teeth at once
Dental veneers are easy to care for and can last for many years
They can potentially treat enamel erosion in some cases
Understanding the Cost of Veneers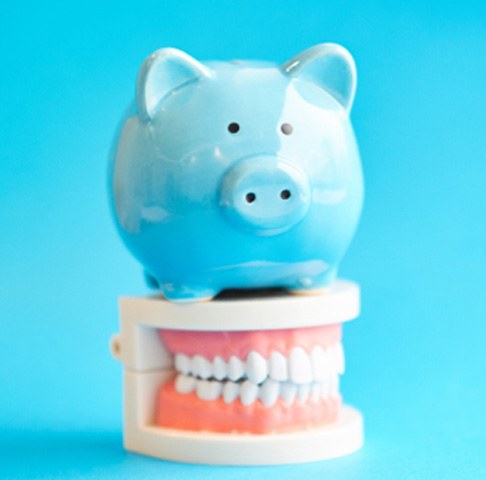 Wondering just how much the smile of your dreams will cost? No two smiles are exactly alike, so there is no set price for veneers. Instead, the cost of your treatment will depend on a few factors, such as how many veneers you'll be getting and if you need any preliminary treatments beforehand. At Limestone Dentistry, we always want you to have all the information you need to make a well-informed decision about your dental care. That is why we will provide a custom estimate during your consultation to help you determine if veneers are the right choice for you. Plus, we can provide a detailed wax-up, which will give you an accurate preview of what the final results will look like! This means you can begin your treatment feeling confident that you'll love the outcome.
Cost Vs. Cosmetic Dentistry: What's Right for Me?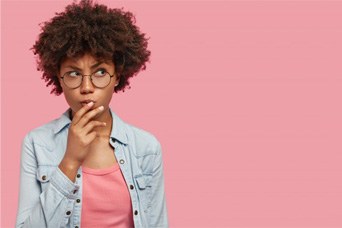 With so many cosmetic dental options to choose from, it can be difficult to know at first glance which one is best for you! We are proud to offer a wide range of treatments at a variety of price points. But remember, cheaper is not always better, depending on what you'd like to improve about your smile! Let's compare some of our most popular cosmetic services and their costs.
The Cost of At-Home Teeth Whitening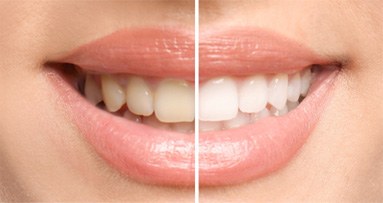 A cost-effective and convenient way to dramatically improve your smile is with one of our professional at-home teeth whitening kits. While more expensive than products at your local pharmacy or grocery store, these treatments use professional-grade ingredients to maximize results and minimize sensitivity! At-home teeth whitening is an inexpensive professional option, but remember, it will only change the color of your teeth and not their shape.
The Cost of Cosmetic Bonding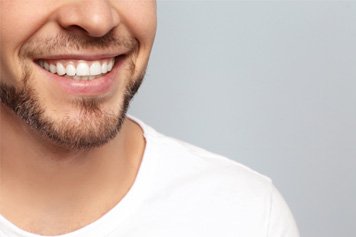 For minor cosmetic flaws, cosmetic dental bonding is a quick solution that won't break the bank! This treatment uses a moldable composite resin that's shaded to match the color of your natural enamel. Once sculpted and hardened into place, your smile will look good as new! Cosmetic bonding can address minor chips, cracks, stains, and gaps like veneers, but it will need to be redone every few years in order to preserve the shape and color clarity.
The Cost of Metal-Free Crowns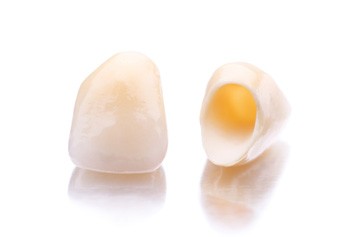 For significant dental issues, a metal-free dental crown is an ideal answer. These tooth-shaped restorations are designed to encapsulate the entire visible portion of a tooth, allowing you to completely change its appearance! However, these caps are primarily recommended for teeth that need to be strengthened and protected, as getting a dental crown is a more invasive procedure than most other cosmetic options.
The Cost of Veneers by Comparison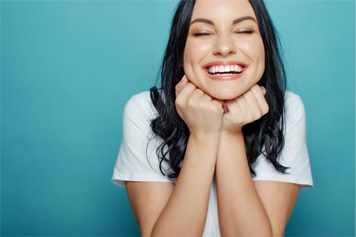 Veneers may not be the cheapest cosmetic dental treatment available, but they are undoubtedly the most comprehensive solution! Veneers can tackle a variety of issues all at once with results that are truly dazzling. Plus, they will continue to look flawless for many years to come with the right care! If you're searching for the optimal aesthetic treatment, it's likely that veneers are an excellent choice for you.
Veneers FAQs
Are you ready to achieve the flawless smile you deserve? If you're interested in getting veneers in Jeffersonville, it's likely that you still have some questions about them. We want you to feel 100% confident when choosing how to best perfect your pearly whites. That's why we've gathered some of the most common questions we get about veneers below so you can make a well-informed decision. If you don't see the answers you're looking for below, don't hesitate to give us a call and schedule a consultation!
What Are Alternative Options for Veneers?
Veneers are one of the most comprehensive cosmetic dental services available, and not much can compare to them! Dental bonding is a popular treatment that can fix many of the same issues as veneers, but in less time. However, it's important to keep in mind that dental bonding doesn't last as long as veneers, and it will only be able to address minor imperfections. In many cases, if you're looking for truly optimal and reliable results, veneers are the best choice.
How Long Do Veneers Last?
Veneers are considered an irreversible treatment since they require removing a thin layer of enamel, which does not grow back. However, you can easily count on your veneers to last 15-20 years or longer with the proper care! This includes simple habits like regular brushing and flossing, as well as avoiding chewing on hard objects. As you visit us every six months for regular checkups, we'll monitor the integrity of your veneers and let you know when they begin to show signs that they need to be replaced.
How Many Veneers Will I Need?
Each veneer is custom-made for a single tooth. If you're interested in concealing one particularly damaged or stained tooth, then you may be interested in getting only one veneer. However, we've found that patients achieve the most seamless results when veneers are placed in pairs. Many people choose to get veneers on their front two, four, six, or eight teeth. During your consultation, we'll work with you to determine just how many veneers you'll need to get the results you're looking for while staying within your budget.
Will My Veneers Be Noticeable?
In the past, dental veneers looked bulky and unnatural. Fortunately, you don't have to worry about that here at Limestone Dentistry! We use the highest quality materials to craft our veneers, which allows them to be thinner and stronger than ever. Plus, removing the thin layer of enamel from the front of the teeth gives the veneers just enough room to sit perfectly in line with the rest of your teeth. In short, once your veneers are in place, they should look as natural as if you had been born with them!
Can I Drink Coffee & Wine with Veneers?
If you're getting veneers because you have stained teeth, it's likely that you drink a lot of coffee or wine. These tasty beverages are full of staining particles that are notorious for seeping into the enamel. Fortunately, veneers are not porous like your natural teeth, which makes them incredibly stain-resistant! You'll be able to drink all your favorite beverages and show off a dazzling smile afterwards.
Can I Get Cavities with Veneers?
Cavity-causing bacteria can't get through dental porcelain, so your veneers themselves won't get cavities. In fact, the veneers should also help protect the teeth they cover from tooth decay as well! However, you won't be completely immune to cavities. Plaque and tartar can still accumulate around the edges of your veneers and slip under them over time. Additionally, veneers offer no protection for the uncovered surfaces of your teeth! That's why it's essential to practice great oral hygiene habits at home. Brush with a soft-bristled toothbrush and gentle toothpaste for two minutes every day, rinse with mouthwash regularly, and floss with high-quality waxed floss daily to keep your beautiful smile healthy.
What Can't I Eat with Veneers?
Before getting your permanent veneers, you'll wear a set of temporary veneers. During this time, you need to avoid hard foods like ice, raw vegetables, crunchy fruits, and hard or sticky candy. These foods could force your temporary veneers out of place.
Permanent veneers are much sturdier and stain-resistant, so once they're in place you'll be able to enjoy nearly all your favorite foods once again. Nonetheless, it's important to keep in mind that veneers are by no means indestructible! Do not chew on ice, your fingernails, pens, or any other hard objects, as this could loosen or chip your veneers. You should also limit staining foods like blueberries, pasta sauce, and balsamic vinegar, or drink water while enjoying these foods.
Does It Hurt to Get Veneers?
Hearing that a thin layer of the enamel needs to be removed in order to place veneers may sound somewhat daunting at first. Fortunately, you have nothing to worry about! At Limestone Dentistry, your health and comfort are our top priorities during any treatment. Even though only a very thin layer of enamel needs to be removed, we will likely numb that area of your mouth to ensure you don't feel any discomfort. If you are still concerned or if you have sensitive teeth, please let us know and we'll adjust your treatment accordingly.
Can I Whiten Veneers?
Veneers are well-known for being highly resistant to stains, but they are not completely stain-proof. Over time, your veneers or the cement that holds them in place may start to discolor, especially if you are an avid coffee or wine drinker. If you find that your veneers and the rest of your pearly whites aren't quite as dazzling as they once were, you may be looking into teeth whitening. While whitening treatments are highly effective when it comes to brightening enamel, they have no effect on the dental porcelain that veneers are made up of. So no, you cannot whiten your veneers. If you want to change their color, you'll need to have them replaced.