Dental Bridges – Jeffersonville, IN
Enjoy a Beautiful, Complete Smile Once Again!
Are you missing one, two, or three teeth? Your pearly whites may be small, but missing one or more can take a huge toll on your confidence and health! Fortunately, here at Limestone Dentistry we offer a variety of custom-made tooth loss solutions that can help fill those empty gaps in your smile. If you're missing one, two, or three consecutive teeth, we can help you enjoy a beautiful, complete smile once again with a dental bridge in Jeffersonville! Give us a call today to schedule your next appointment and begin your journey towards the smile you deserve.
Why Choose Limestone Dentistry For Dental Bridges?
Quickly & Easily Replace 1 or More Teeth
High-Quality Materials for Seamless & Durable Results
Friendly Dentist & Team Devoted to Your Comfort
What Is a Dental Bridge?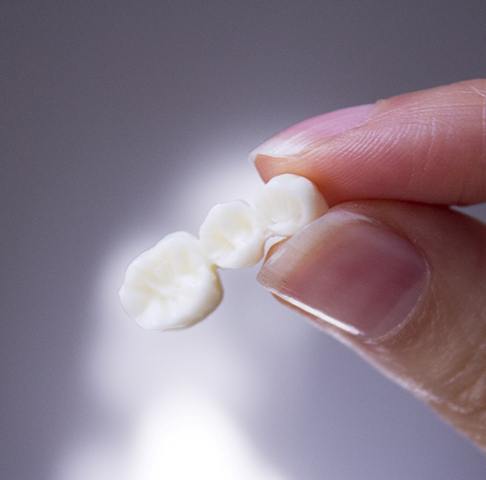 A dental bridge is a single-unit restoration that looks like several teeth in a row. Aside from the replacement tooth or teeth (called "pontics") there are two dental crowns on each side. These dental crowns are placed over the teeth on either side of where the missing tooth or teeth used to be. The pontics are supported securely between them, effectively "bridging" the gap in your smile!
Types of Dental Bridges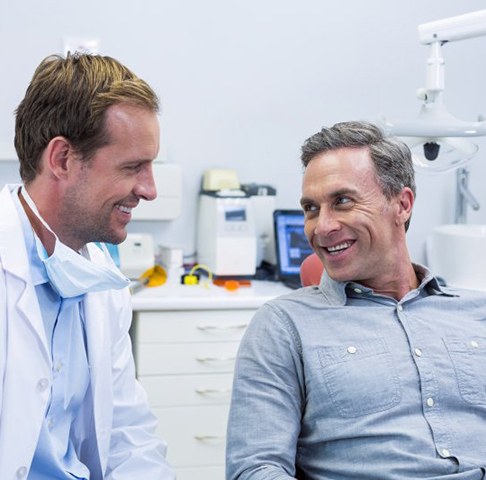 Thanks to the latest advancements in dental technology, we're proud to offer two different types of dental bridges based on your unique preferences and situation. Both restorations are made from high-quality dental porcelain, which can be color-matched and carefully crafted to look exactly like your natural teeth. The difference between the two options is how they are placed. During your consultation, we'll help you discover which type is right for you.
Traditional Dental Bridges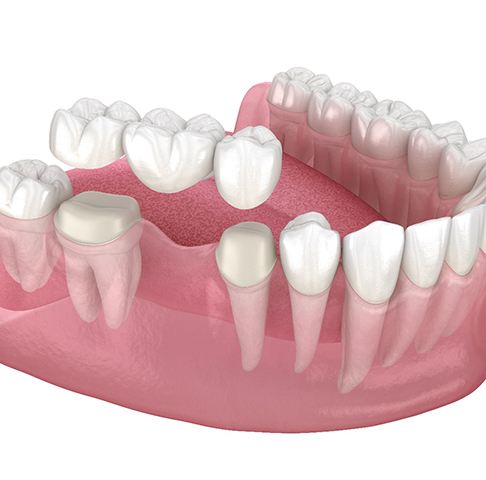 Traditional dental bridges are held in place by dental crowns that are placed over the remaining healthy teeth on either side of the gap. Dental crowns fit snugly over the top of a tooth, so some enamel will need to be removed to allow the dental crowns to fit.
Implant Bridges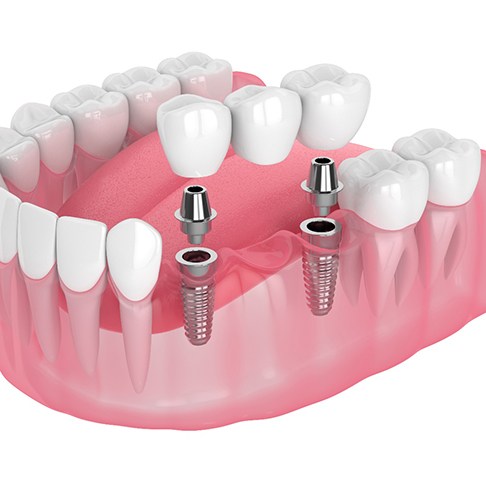 Instead of securing your dental bridge onto your remaining healthy teeth, we can anchor them on top of two dental implants! A dental implant is a small titanium post that can be embedded into your jawbone to essentially replace the roots of your missing teeth. This allows us to place your dental bridge without altering your natural teeth, and while providing additional support for your jawbone! While implant bridges are more expensive and take longer to get than traditional dental bridges, they have the potential to last a lifetime.
The Benefits of Getting a Dental Bridge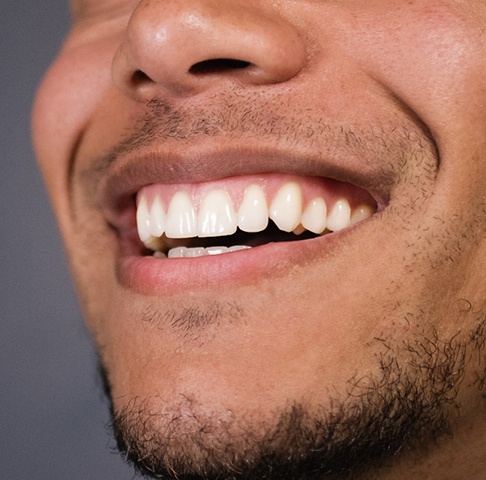 Prevent dental issues like dental drift and bite problems
High-quality materials ensure practically seamless results
A durable solution that can last seven years or more (or a lifetime with implant bridges)
Lower risk of oral health problems like gum disease and cavities
Regain the ability to eat comfortably