Sedation Dentistry – Jeffersonville, IN
Enjoy a Relaxing Dental Appointment
Many adults avoid scheduling visits with the dentists due to nervousness, anxiety, or even fear. Unfortunately, this means that their smiles often go without the care they need, leading to oral health problems down the road. Fortunately, Dr. Eric Thornton can help you enjoy a relaxing dental appointment with sedation dentistry. Sedation dentistry in our Jeffersonville, IN dental office will safely soothe your anxieties, making it easier than ever to receive the treatments you need for a healthy smile. Contact Limestone Dentistry to learn more about how sedation can make your dental visits a breeze!
Why Choose Limestone Dentistry for Sedation Dentistry?
Friendly, Skilled
Dentist & Team
Your Comfort Is
Our Top Priority
Patients of
All Ages Welcome
Nitrous Oxide Dental Sedation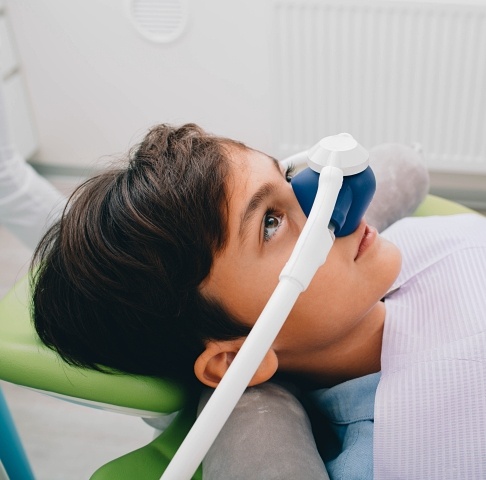 You might recognize nitrous oxide by its nickname – laughing gas! We can administer this odorless gas via a small mask that is placed over your nose. Within minutes, your nervousness will simply melt away, and in its place, you'll feel waves of relaxation. Throughout your procedure, our team will monitor your vitals and adjust the dosage of the nitrous as needed. Once we're finished, we remove the mask. The sedative's effects should dissipate in a few minutes, enabling you to drive yourself back to work, school, or home afterward.