Dental Crowns – Jeffersonville, IN
Restore the Beauty & Function of Your Smile
Did you know that your dental enamel is harder than your bones? Unfortunately, your teeth are far from indestructible, and what's worse is that they won't repair themselves like a broken bone would. Instead, if your tooth becomes decayed, chipped, or cracked, the problem will only get worse until professionally treated. If you have a tooth or several teeth in need of repair, don't hesitate to come visit us! We offer custom-made dental crowns in Jeffersonville that can restore the beauty and function of your smile as if it had never sustained damage in the first place. Read on to learn more about dental crowns and give us a call today to schedule your next appointment.
Why Choose Limestone Dentistry For Dental Crowns?
Custom-Made to Blend in Seamlessly with Your Smile
Dental Insurance Welcome & Flexible Financing Available
High-Quality Materials for Durable, Long-Lasting Results
What Is a Dental Crown?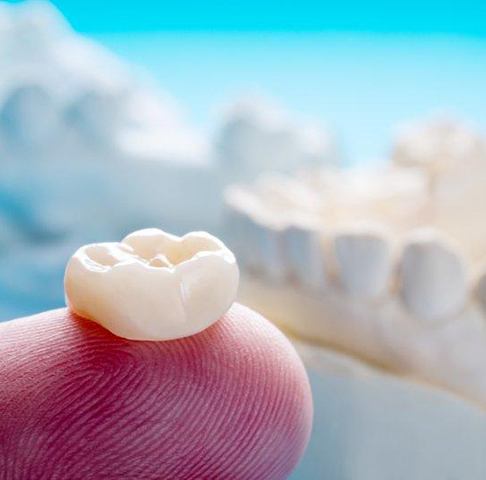 A dental crown is a tooth-shaped cap that is carefully designed to fit perfectly over the top of a compromised tooth. The strong structure of the dental crown holds the weakened tooth together while simultaneously protecting it from future damage. Each dental crown is custom-made from a shade of dental porcelain that matches the color of your enamel and crafted to look just like a natural tooth. Once in place, it should blend in seamlessly with the rest of your smile. Essentially, dental crowns restore the function of broken and weakened teeth while also preventing further damage.
The Process of Getting a Dental Crown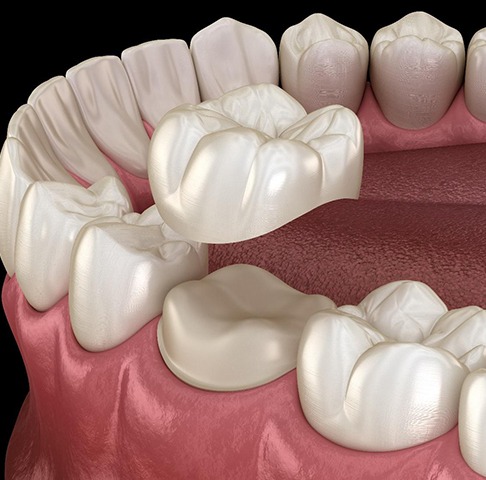 In most cases, it only takes two appointments to get a dental crown. Once we've determined that a dental crown is the best option for you, we'll prepare the tooth. We'll numb your mouth and remove a layer of enamel from the tooth to make room for the dental crown. Then, we'll take impressions of the area and send that information to a trusted nearby dental laboratory where they'll get to work creating your dental crown. This can take about three weeks, so in the meantime, we'll fit you with a temporary crown. Once your final restoration arrives, we'll call you back to our office to have the temporary crown replaced with the permanent version. We'll check that your bite feels comfortable and that you're pleased with the results, and then you'll be all set to enjoy your newly repaired smile!
Benefits of Getting a Dental Crown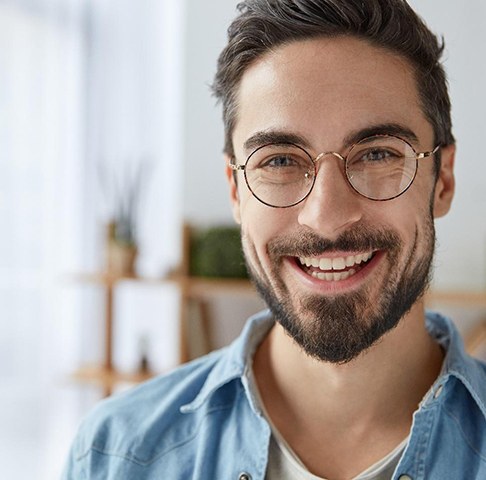 Dental crowns offer a wide range of important benefits, such as:
Regained ability to eat, chew, and speak without pain!
Protection against further decay and potential infection
Save damaged teeth from further issues and eventually extraction
High-quality materials ensure a lifelike and long-lasting restoration
Improve the appearance as well as the function of a tooth