Preventive Dentistry – Jeffersonville, IN
How We Safeguard Your Smile
When it comes to combating dental health problems, Dr. Eric Thornton believes that the best offense is a good defense. Instead of treating cavities, he would rather help you prevent them in the first place! That's why routine preventive dental visits are crucial. Not only do they help you and your family enjoy healthier smiles, but you'll also spend less money on dental care in the long run! If it has been more than six months since your last dental checkup and cleaning, contact our Limestone Dentistry team today to schedule your next visit for preventive dentistry in Jeffersonville, IN.
Why Choose Limestone Dentistry for Preventive Dentistry?
Patients of All Ages Treated Under One Roof
Insurance-Friendly Dental Office
We Treat Patients Like Family
Dental Checkups
& Teeth Cleanings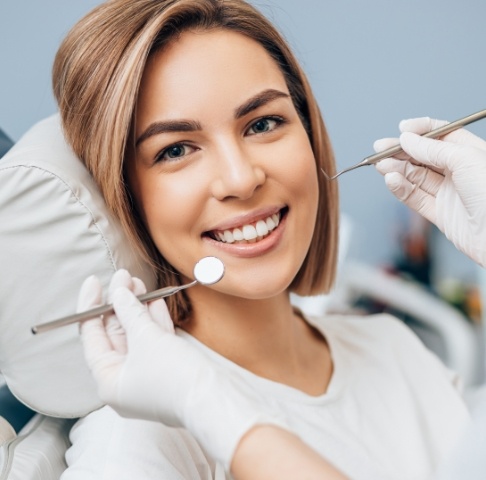 At your routine six-month visits, Dr. Thornton will thoroughly examine your mouth to detect and treat cavities, gum disease, and other dental health concerns in their early stages. Then, one of our hygienists will use specialized instruments to clear away plaque and bacteria that have built up on your teeth and gums. These quick, easy appointments go a long way toward avoiding severe oral health issues, reducing your risk of needing expensive and/or invasive procedures later on.
Nightguards
for Bruxism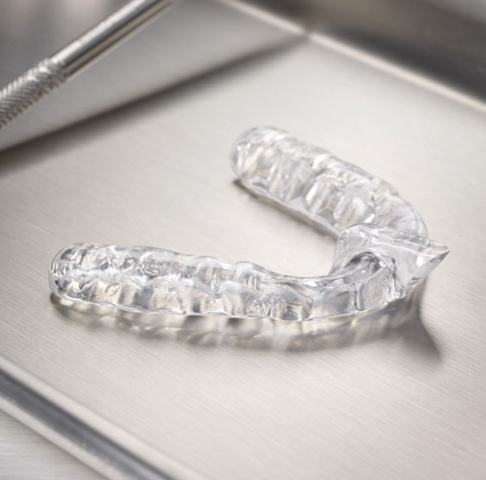 The word "bruxism" may not sound familiar to you, but you might recognize its symptoms: worn-down teeth, jaw soreness, and waking up with headaches. This term actually describes unconsciously clenching and grinding your teeth as you sleep, and over time, it can seriously harm your smile. We can design a custom nightguard to keep your pearly whites safe during slumber. This device fits comfortably over the teeth, creating cushioning that prevents grinding-related wear and tear.
Learn More About Nightguards for Bruxism
Fluoride Treatments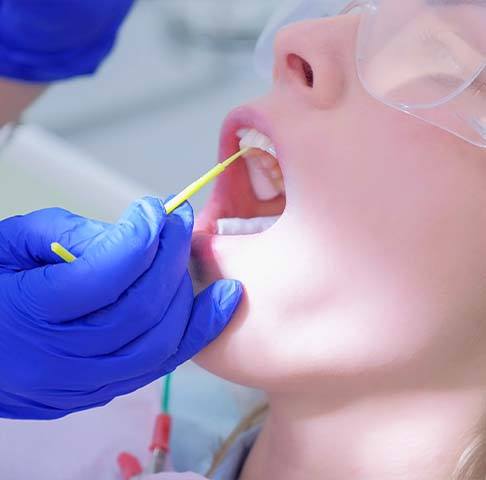 Sometimes called "nature's cavity fighter," fluoride is added to almost every toothpaste and public source of water. We also use it in our dental office every single day! After cleaning your teeth, we can apply a highly concentrated fluoride varnish that quickly strengthens your tooth enamel, making you less likely to develop cavities in between your routine appointments. These quick treatments, along with using fluoridated toothpaste in your at-home oral care routine, can go a long way toward keeping your grin healthy and strong!
Oral Cancer Screenings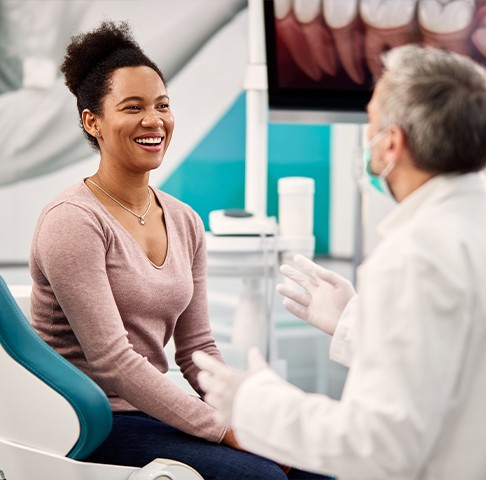 Dr. Thornton will take a few minutes during your routine exam to check your mouth for warning signs of oral cancer, such as stubborn sores or unexplained growths. As with any type of cancer, early detection is crucial to successful recovery. If Dr. Thornton identifies anything abnormal, he'll promptly refer you to a trusted local specialist.