Children's Dentistry – Jeffersonville, IN
Helping Little Smiles Grow Up
Happy & Healthy
Patients of all ages are welcome here at Limestone Dentistry, and that includes the youngest members of your family! Our team understands the importance of setting little smiles on the right path. After all, Dr. Eric Thornton is a parent himself! We're happy to provide your child with the gentle, comfortable care they need to ensure their smile stays healthy as it grows. Contact us today to set up your little one's next appointment for children's dentistry in Jeffersonville, IN!
Why Choose Limestone Dentistry for Children's Dentistry?
We're Parents,
Too!
Family-Run
Dental Office
Accepts Most Dental Insurance
Dental Checkups & Teeth Cleanings for Kids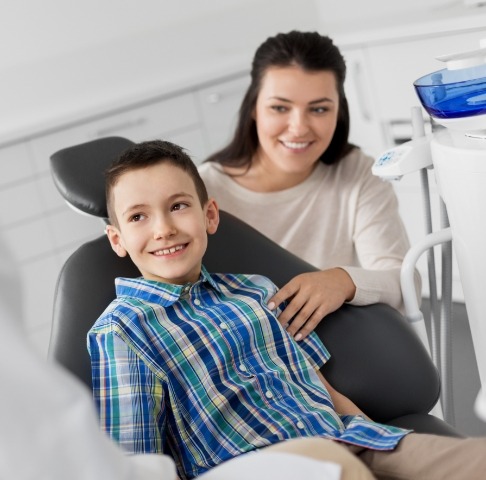 We'd love to see your child come in for a routine visit every six months; not just so we can watch them grow, but also to ensure their smile remains bright and healthy every step of the way. Our team members have plenty of experience making dental appointments a positive experience for kids. After we examine their mouth and give their teeth a professional cleaning, we'll show them the best ways to brush and floss at home so they can maintain a strong, healthy smile.
Fluoride Treatments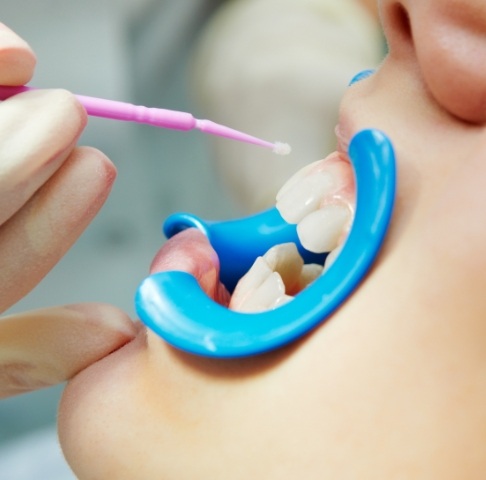 As beneficial as fluoride is for adults, it's even more crucial for children since their teeth are still developing. Fluoride fortifies the tooth enamel, greatly reducing the risk of your son or daughter getting cavities. While fluoride can typically be found in your tap water and toothpaste, we can quickly paint a concentrated fluoride gel onto your child's teeth at the end of their cleaning to give them a boost of protection until their next visit.
Tooth-Colored Fillings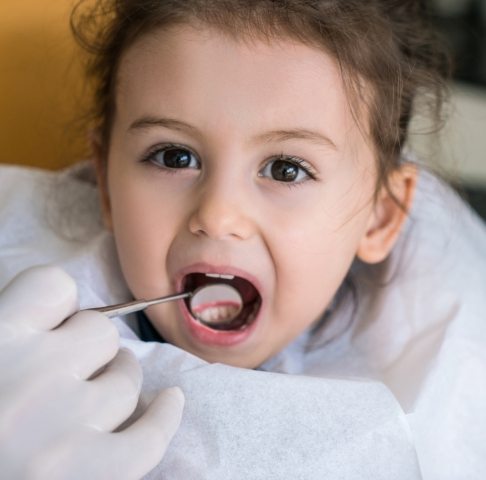 We do our utmost to help your son or daughter avoid tooth decay, but if they end up developing a cavity, we can seamlessly repair their smile with a tooth-colored filling. Instead of placing a chunk of dark metal in their tooth, we sculpt a putty-like resin that has been specifically shaded to blend in with their natural enamel. When we're finished, it will look and feel as if your child had never had a cavity at all!
Special Needs Dentistry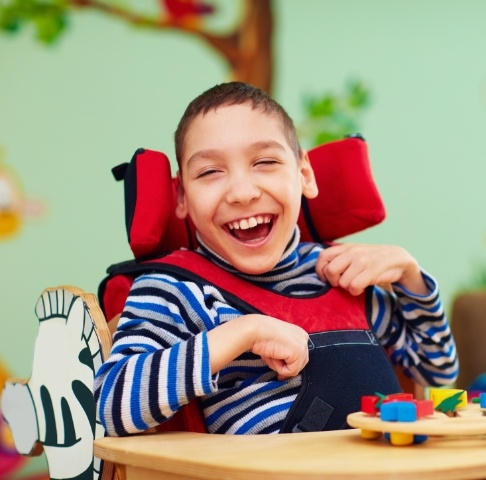 All kids deserve access to high-quality dental care, including those who may struggle with their oral health because of mental or physical special needs. Our team members will gladly make the appropriate accommodations to ensure your child's appointments are smooth, comfortable, and productive. Just be sure to call us ahead of time and let us know about your little one's special smile. We'll take it from there!