Replacing Missing Teeth – Jeffersonville, IN
Reclaim Your Complete Smile
Whether you're missing a single tooth, multiple teeth, or even all of them, our team at Limestone Dentistry is here to help you reclaim your complete smile. Dr. Eric Thornton uses durable, lifelike materials to create restorations that breathe new life into your smile after tooth loss. Instead of simply dealing with the daily inconveniences of missing teeth, let us help you! Take the first step by reaching out to our team today to explre your options for replacing missing teeth in Jeffersonville, IN.
Why Choose Limestone Dentistry for Replacing Missing Teeth?
Customized Restorations Built to Last
Partnered with Trusted Local Specialists
Dental Insurance-Friendly Dental Office
Dental Bridges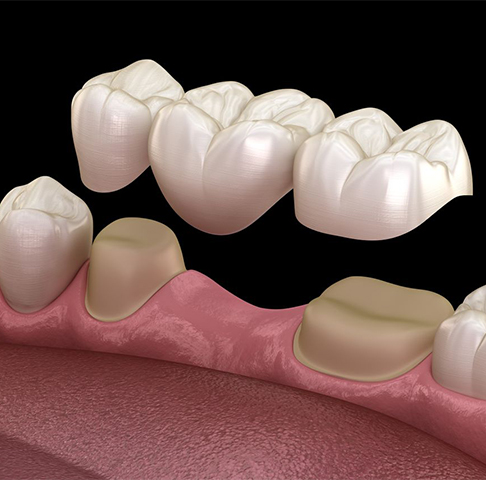 This treatment gets its name from the fact that it literally "bridges" the gap created by missing teeth. The dental crowns at either end of the prosthetic are placed onto the remaining natural teeth next to the gap. One or more artificial teeth are suspended between these crowns, seamlessly filling the empty space. If you're missing three or more consecutive teeth, then your bridge can be anchored onto dental implants for extra stability and strength.
Learn More About Dental Bridges
Dentures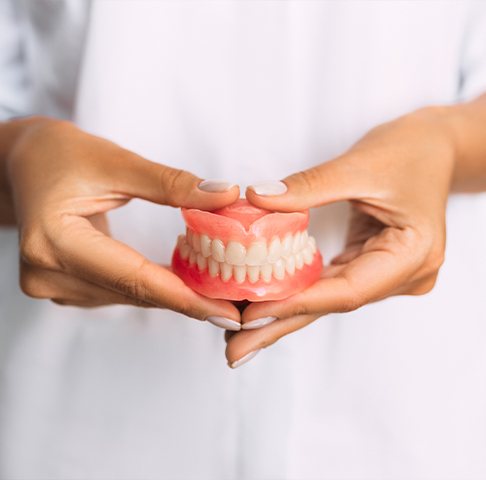 Modern dentures are more comfortable and natural-looking than the bulky prosthetics your parents or grandparents might have worn. A full denture brings back an entire arch of teeth, while a partial denture fits between your remaining teeth to complete your grin. Unlike other tooth replacements, dentures are removable, which can help you thoroughly clean them. That said, dentures can also be secured onto dental implants for greater chewing power.
Dental Implants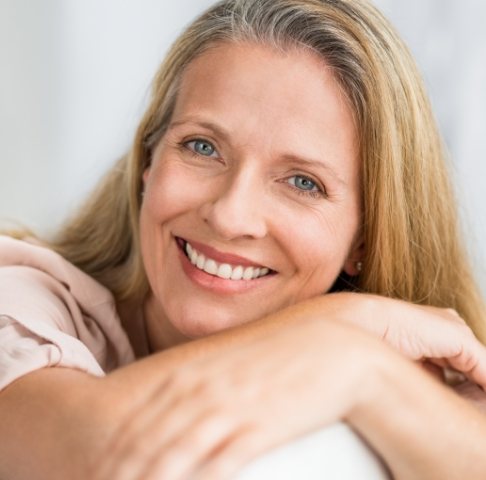 For a permanent tooth replacement, we may recommend dental implants. These small cylinders are meant to recreate the roots of your teeth – something that bridges and dentures alone cannot do. As a result, dental implants feel and function like real teeth.